Maxpin® M10BL Deluxe Spin Mop 360 with Wheels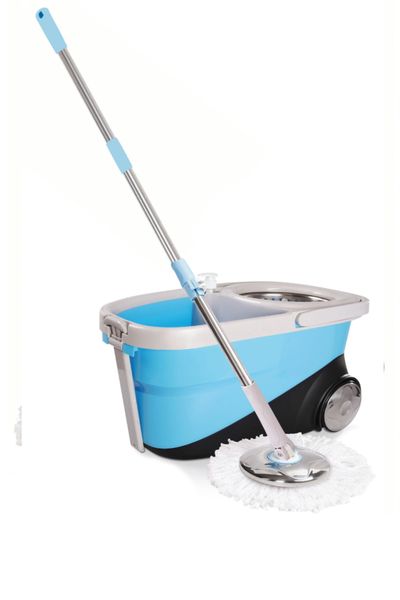 Maxpin M10BL Deluxe Spin Mop 360 with Wheels and Dual Spinning Mop Bucket

Deluxe spin mop 360 bucket system with

100% polyester re-usable microfiber mop heads.
Just by pumping the spin mop handle spins out All the dirty water.
Eco-friendly

No harsh chemicals needed, Just water.

Use as a wet mop or dry as a dust mop - S

pin wash and Spin dry all-in-one mop bucket.
The newest most advanced 3rd generation h

and press spinning mop bucket system that Spins 2-3 times faster than the previous 2nd generation foot pedal models.
Mop easily cleans dust, hair, dirt

, har

d to reach areas,

Under the table, sofa, refrigerator

, behind the toilet, a

round furniture legs, h

igh windows, c

eiling fans, lights, cr

own molding and u

nder beds.
Included:

1 mop handle,

1 mop head disk,

2 mop heads,

1 spin mop bucket,

user's manual.