Maxpin® M02BL Spin Mop Deluxe Cleaning System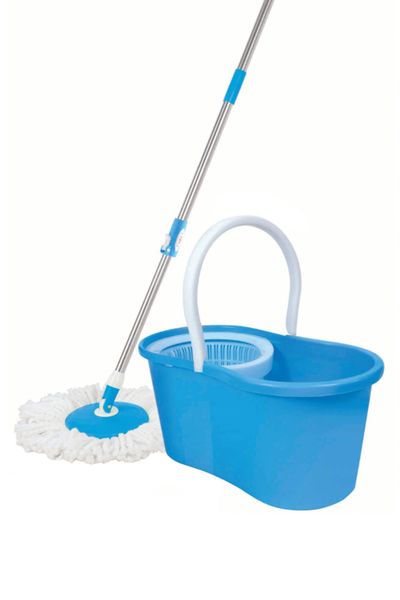 Maxpin Spin Mop Deluxe Cleaning System

Hand Press by the Handle Floor Cleaning Spinning Spin Mop Bucket System.
Just by pumping the mop handle in the mop bucket spinner spins out All the dirty water.
Dual spinning spin mop bucket system.
100% polyester microfiber mop head.
Use as a Wet mop or Dry as a dust mop.
Spin mop, Spin dry, Spin wash all-in-one mop.
Eco-friendly

No harsh chemicals needed, Just water.
Highest Quality r

e-usable mop head.

.
Mop easily cleans dust, hair, dirt

, har

d to reach areas,

Under the table, sofa, refrigerator

, behind the toilet, a

round furniture legs, h

igh windows, c

eiling fans, lights, cr

own molding and u

nder beds.
Comes with 2 mop heads, 1 bucket, 1 handle and mop disk.
Model: Maxpin MO2BL Spin Mop