HAAGA® 475 Sweeper | 30" Manual Push Sweeper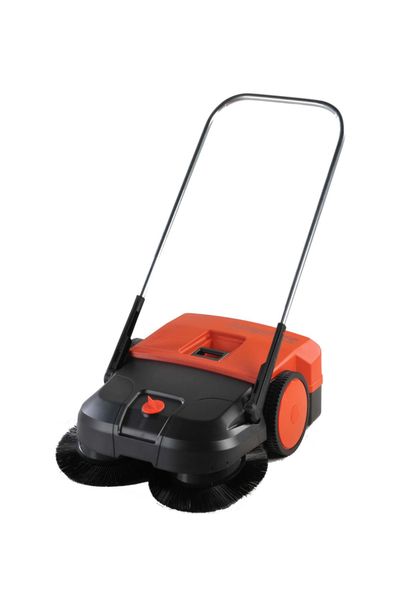 HAAGA 475 Sweeper | Manual Push Sweeper



The Haaga 475 sweeper is a 30" manual push sweeper for outdoor or indoor surface cleaning with a 13.2 gallon debris collection container

Sweeps fine & course wet or dry, dirt, leaves, sticks, bottles, broken glass, candy wrappers, food, Anything that can fit thru a 10' X 4' opening - Big or Small - Indoors and outdoors.

Reduces labor and cost of cleaning hard surfaces by 80% plus percent over traditional methods of cleaning.

Used All over the world by: hotels / motels, maintenance departments, municipality's, recreational facility's, movie theaters, bowling alleys, roller / ice skating rinks and service stations.


   

Features:



Two brush maintenance free Non motorized indoor, outdoor manual push sweeper.

Cleans up during business hours without cord and quiet enough to clean in and around customers.

Picks up indoors what breaks vacuums.

Side rollers for cleaning along walls, walkways, curbs.

Designed to stand upright for easy storage.

Eliminates the use of blowers for Green cleaning.

Adjustable setting for cleaning any surface.



    Specifications:



Width: 30 inches | Weight: 30 lbs.

13.2 gallon debris container.

4 yr. warranty on brushes | 2 yr overall warranty