FootMate® Foot Shampoo Soap Gel Cleaner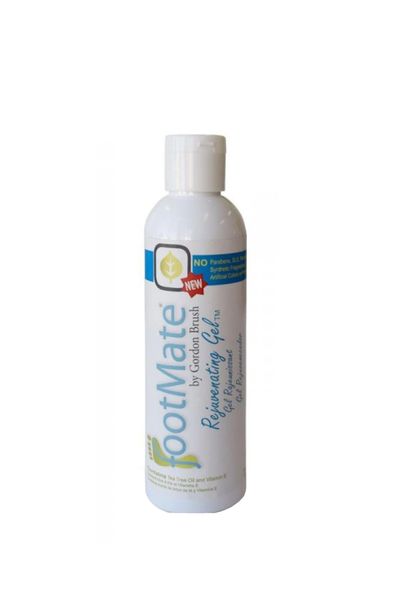 FootMate® Foot Shampoo Soap Gel Cleaner



The FootMate's unique Rejuvenating Gel foot shampoo soap cleaner is a natural antiseptic, cleanser, and conditioner all in one specially formulated for feet. It can also be substituted as an all-over body wash. The FootMate gel will leave your feet soft and thoroughly cleansed.

Tea Tree Oil – Tea tree oil (Melaleuca alternifoli) is a natural anti-fungal, antiseptic, germicidal and anti-bacterial. It is an ideal ingredient for daily foot care.
Benefits that Tea Tree Oil Offers Includes:

Decreasing occurrences of foot odor.
Retarding susceptibility to athlete's foot.
Disinfecting any minor cuts / abrasions.
Aids in good toenail health.
ALOE– The aloe plant's documented ability to aid in the healing and repair of skin makes it an integral part of the gel.
Our conditioners will leave your feet feeling soft & supple.
Gentle Cleansers, Never harsh, our cleaners were made to thoroughly clean, but not at the extreme of being tough on skin.
The FootMate® Foot Shampoo was developed to work with All brush system applications for feet cleaning as well as using a bath cloth.